Exilis Ultra™ Skin Tightening
WHAT IS EXILIS ULTRA™?
Exilis Ultra™ is the most capable skin tightening and body contouring system available today (2018)! With two capabilities in one system, Exilis Ultra™ is our "go to" system for face & neck skin tightening and rejuvenation, while also being the best customizable body contouring (fat melting) system too. By combining radio frequency (RF) and ultrasound energies, the delivered therapy is faster, safer and more comfortable than RF only. Results are also much more consistent for a wide variety of patients of various age, BMI's and skin type.
Who is this procedure right for?
The Exilis Ultra™ treatment is safe for patients of all ages who are showing signs of aging or want to improve those problem areas where exercise and diet have failed. This is an option for those who desire aesthetic improvement without the cost and recovery time of surgery.
How many treatments will I need?
The recommended number of body contouring(fat melting) treatments is between 4 to 6 sessions. Treatments are usually scheduled 7 – 10 days apart. For laxity (loose skin) and rejuvenation on face, neck or body, the recommended number of treatments is between 3 to 4 sessions. Treatments are typically scheduled on a weekly basis.
How soon will I see results?
Results may vary. Skin tightening patients have reported visible improvements after the first treatment session for skin tightening. However, full results will be seen 3 months after final treatment as the body generates new collagen and elastin over time.
Body contouring (fat melting) patients will often start seeing results in about 1 month, with full results about 2 months after final treatment, but it is common to see improvements up to 6 months later. For best results, it is recommended to follow the in-between treatment instructions, maintain a healthy diet and drink plenty of water.
• Body and/or face can be treated within an hour or so
• Results can be seen within 2 treatments
• Most patients describe the sensation of the therapy as being comparable to a hot stone massage
• No needles or anesthesia required
• Affordable with no downtime and little risk of side effects
Schedule an appointment here or call 757-317-3748 for more information today.
Before & After Photos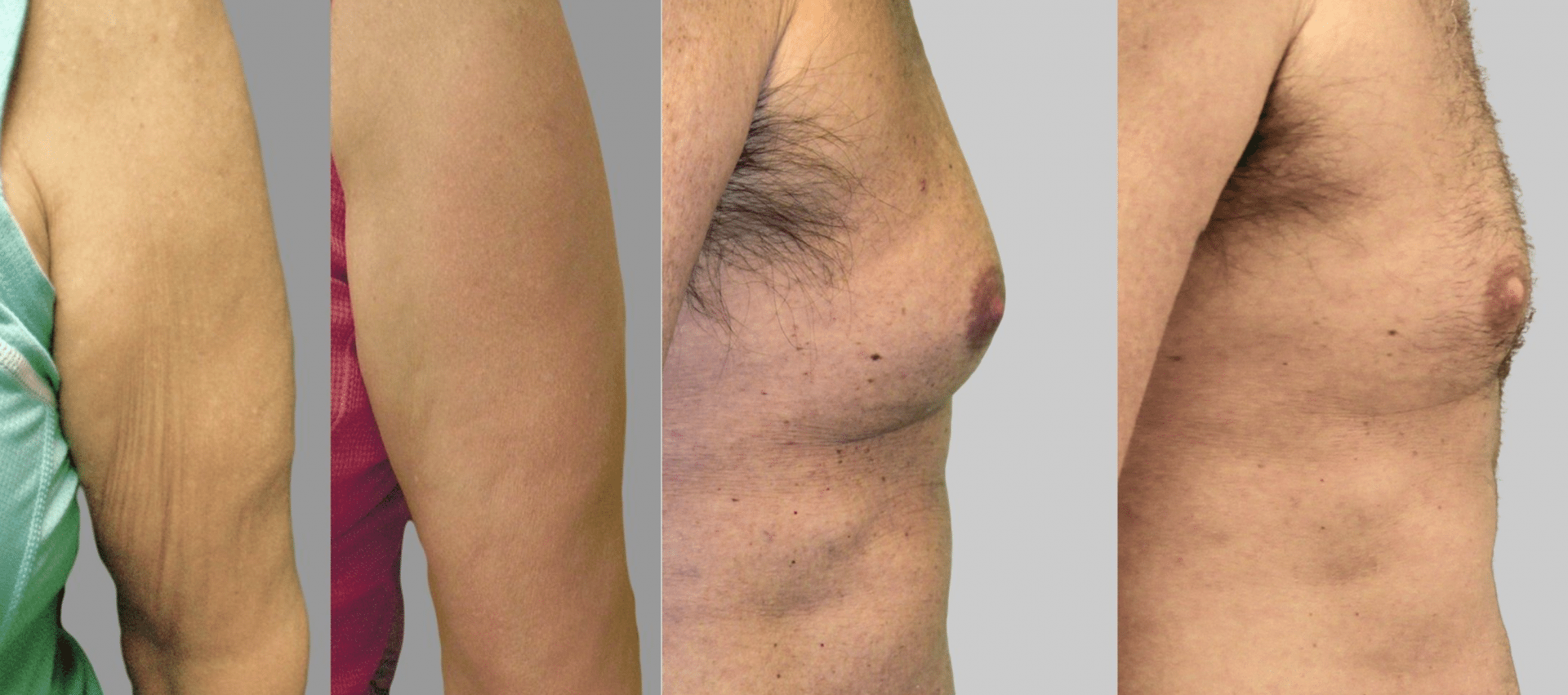 Actual patient(s). Unretouched photos. Results may vary.