diVa Laser Vaginal Therapy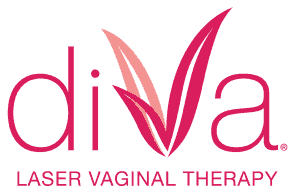 Improve your most intimate challenges
…and find your younger, vital, most sensual self!
Take our 30 second diVa™ Quiz
Improving Your Health
Just like every other part of the body, the vagina changes with age or from major events in a your life, such as childbirth, menopause, chemotherapy, or a hysterectomy. Are you currently experiencing any of these symptoms?
Leaking urine when you laugh, cough, sneeze, or exercise
Vaginal dryness
Burning or itching due to dryness
Pain during intercourse
Need for supplementary lubrication during intercourse
Improving Your Life
The diVa™ procedure may be a solution to your most intimate challenges. Our patients experience a treatment that:
Is a 15 minute in-office procedure
Requires no anesthesia
Has no downtime
Is safe and hygienic
Is comfortable
Is an alternative to surgery
Revolutionary Technology to Fit Your Needs
You are unique and so are your needs. diVa™ utilizes the world's first and only revolutionary Hybrid Fractional Laser (HFL) technology. HFL technology allows your clinician to customize treatments to address your personal intimate challenges and achieve your desired results. By delivering two laser therapies at once, for a combined synergistic effect, the advanced HFL technology reaches all layers of vaginal tissue and is unlike any other intimate laser or radiofrequency treatment available today. The first laser deeply resurfaces the layers of the vaginal wall, replacing it with brand new, healthy tissue. The second laser heats the layers of the the tissue where collagen exists.
Your Wellness & the Dermacare Difference
Just as beautiful, healthy skin lends to our patients feeling and looking more youthful, vaginal rejuvenation with the unique diVa™ technology can also greatly improve the quality of women's lives. We are excited to be able to alleviate the worry of painful intercourse or of urinary incontinence without surgery. Ask us how diVa™ is changing the lives of women in our practice. Dermacare has been providing exceptional laser treatments for years. With the addition of diVa™ laser vaginal therapy, we are ecstatic to have such a powerful tool that will make a tremendous impact on the vaginal health and lifestyles of women in Hampton Roads.
Contact us today by calling 757-317-2893 or through our contact page.